Product Downloads
Portfolio | Videos | Order Forms | Brochures | Instruction Manuals | Certificates
---
Helden Product Portfolio - Issue 7a
The product directory contains technical data on all Helden mechanical couplings, flange adaptors and pipe repair products.
Download Portfolio (149mb PDF)
---
UltraGrip Amplified New
The extension to the proven UltraGrip range of wide tolerance restrained fittings now includes DN700 and DN800 sizes, which are ideal for new lay and large scale infrastructure projects.
UltraGrip Amplified For Repair
UltraGrip Amplified For Infrastructure
---
Demonstration Bench
A new demonstration bench for Helden is now available to show case main line products and illustrate best installation practice for pipe material like PE and ductile iron
Quality Manufacturing
---
Product Enquiry / Order Forms
Download and complete these form fillable PDFs, then press save and send once complete to assist with a quotation.
---
Brochures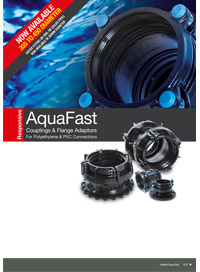 Couplings and Flange Adaptors for Polyethylene & PVC Connections - Now available 355 to 450 Diameter
---
Instruction Manuals
AquaFast
AquaGrip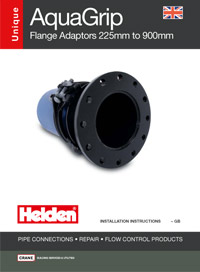 English instruction manual
Dismantling Joints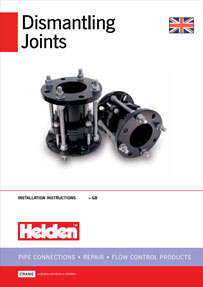 English instruction manual
MaxiFit
Large Diameter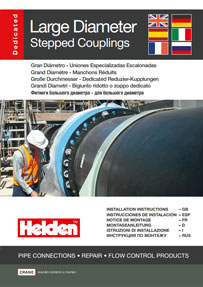 Instruction manual - English, Español, Français, Deutsche, Italiano, русский
QuickFit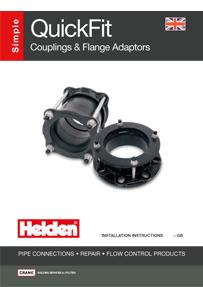 English instruction manual
UltraGrip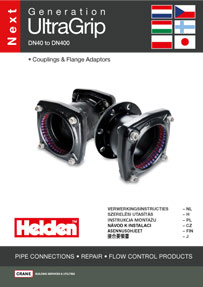 DN40 to DN400
Instruction manual - Nederlands, Magyar, Polskie, čeština, Suomalainen, 日本人
UltraGrip Amplified New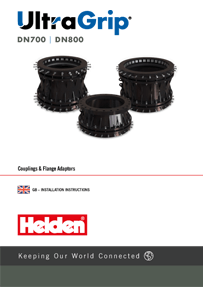 Couplings & Flange Adaptors
English instruction manual
---
Certificates